Our webshop for additive manufacturing, for example, looks like this - once you have registered...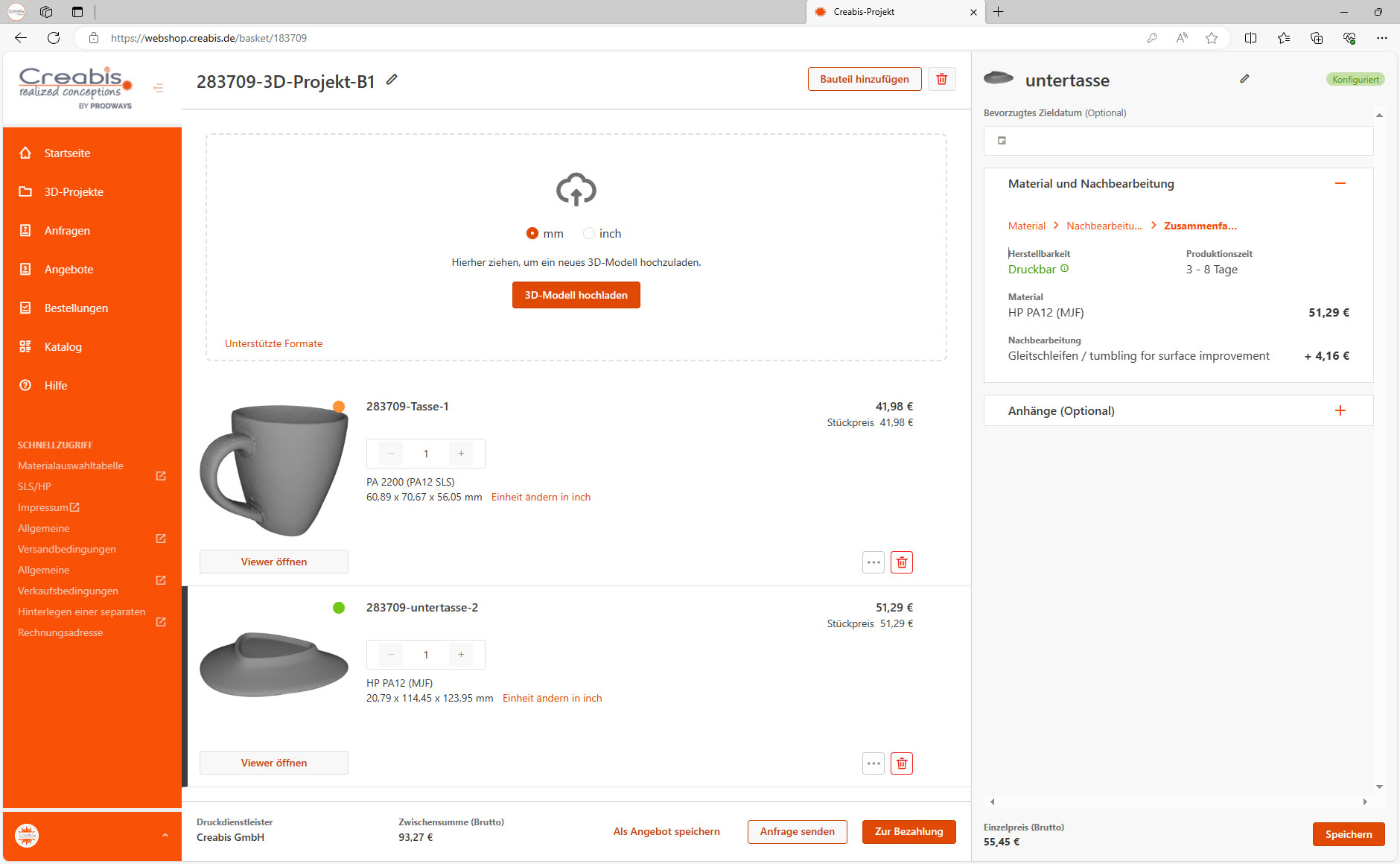 The webshop ist an additional service for you-
simple and straightforward
whenever you already know the procedure and know exactly what you want

if you do not want a consultation

when it has to go fast

if the orders are repeat orders

if you are active at special times

if you want to be informed about the status in our production at any time.

Because we produce in-house, are fast and professional - what a stroke of luck...
to the webshop just click here
Of course, we are still happy to be there for you personally!
If you would like to receive comprehensive advice and have direct contact with our trained sales team, please send an e-mail to
This email address is being protected from spambots. You need JavaScript enabled to view it.
or call us at +49 89 9810 5520.
We are very happy to support you!