GRINDING or TROWALIZING is used for surface refinement.
For this purpose, the plastic parts are placed as bulk material in a trowalizer together with abrasive bodies and usually an additive in aqueous solution. The oscillating or rotating motion creates a relative movement between the part and the abrasive bodies, which causes material removal on the 3D printed part, especially on its edges.
The surface becomes more uniform, less rough, very pleasant to the touch, glide better.
Scope of application
special haptic requirements
improved glide
Machines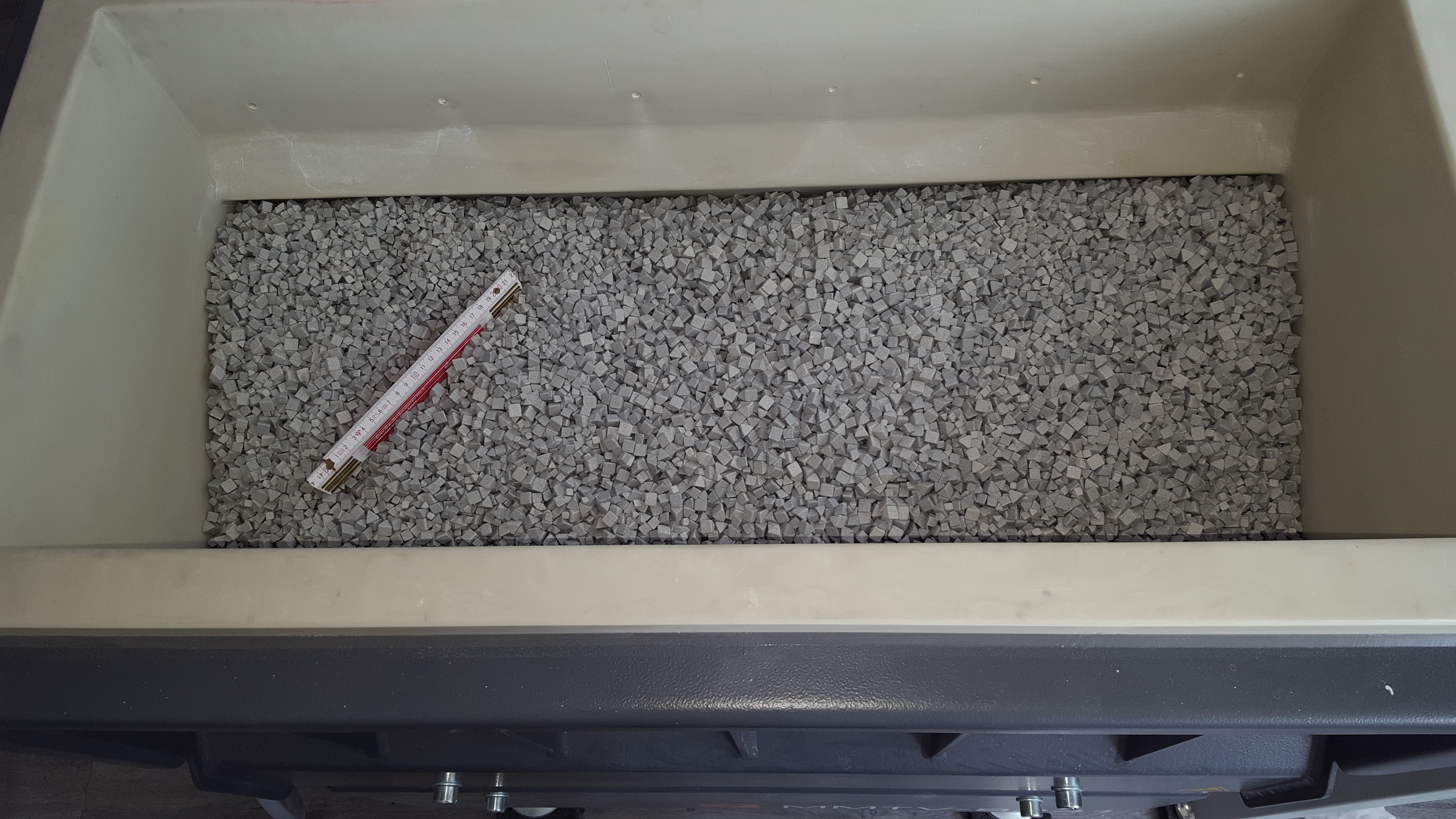 In this large machine can be ground parts up to a length of 50 cm.